Video

●

USB Output and Mobile charge

●High Efficiency/Energy Saving

●Low self-Consumption below 1.2A.It can reach zero at energy saving mode.

●Make sure the load capacity is above 200W.or the inverter can not be restarted automatically

●Leading energy saving technology

●With the AVR function.AC voltage fluctuated is within +-5%

●Pure sine wave

●Extreme overload capacity and super load capacity

●Working Appliance:Air-conditioners.refrigerators.water pumps.TV.Light.fans and other household appliances and office appliances etc.

●Durable. LF transformer technology design.it is suitable for the poor working conditions or where the grid power is not stable

●LCD display /Digitized Display optional

●DC reverse polarity protection

●CPU Technology control ●Big Charging current. up to 70Amp. ●LCD display /Digitized Display optional:Grid powe.battery.AC output.Fault.Saving. ●Low voltage.Charging. ●Charging curren.Battery capacity. ●Intelligent battery management for maximum battery life ●Automatically switch between the grid and inverter mode ●Transfer time is below 4 ms if the grid power are cut off 220V/110V AC 50/60Hz is optional ●It can work with the generator ●Intelligent fan control mode.The fan work at Temperature ≥30℃.the inverter will protect by itself at temperature ≥100℃





For shopping malls, medical institutions, construction sites, wasteland, etc., 3000W~8000W off-grid photovoltaic systems should be selected according to the load. If you need an inverter with a power of more than 8000W, please communicate with customer service for customization. 1000W-3000W inverters are recommended for ships, carports, toilets, and small-area systems.

Battery Input Line Configuration
| | | | | | | | | | |
| --- | --- | --- | --- | --- | --- | --- | --- | --- | --- |
|                 MODEL           DC | 500W | 1000W | 1500W | 2000W | 3000W | 4000W | 5000W | 6000W | 8000W |
| 12V | 10㎟ | 16㎟ |  —— |   —— |   —— |   —— |   —— |   —— |   —— |
| 24V |   —— |   —— | 16㎟ | 16㎟ | 25㎟ |   —— |   —— |   —— |   —— |
| 48V |   —— |   —— |   —— |   —— |   —— | 16㎟ | 25㎟ | 25㎟ | 35㎟ |
AC110V  Input and Output Wire Configuration
| | | | | | | | | | |
| --- | --- | --- | --- | --- | --- | --- | --- | --- | --- |
|               MODEL   LINE | 500W 110VAC | 1000W 110VAC | 1500W 110VAC | 2000W 110VAC | 3000W 110VAC | 4000W 110VAC | 5000W 110VAC | 6000W 110VAC | 8000W 110VAC |
| L-IN | ≥1㎟ | ≥2㎟ | ≥3㎟ | ≥4㎟ | ≥6㎟ | ≥8㎟ | ≥10㎟ | ≥12㎟ | ≥16㎟ |
| N-IN | ≥1㎟ | ≥2㎟ | ≥3㎟ | ≥4㎟ | ≥6㎟ | ≥8㎟ | ≥10㎟ | ≥12㎟ | ≥16㎟ |
| Ground Wire | ≥1㎟ | ≥2㎟ | ≥3㎟ | ≥4㎟ | ≥6㎟ | ≥8㎟ | ≥10㎟ | ≥12㎟ | ≥16㎟ |
| L-OUT | ≥1㎟ | ≥2㎟ | ≥3㎟ | ≥4㎟ | ≥6㎟ | ≥8㎟ | ≥10㎟ | ≥12㎟ | ≥16㎟ |
| N-OUT | ≥1㎟ | ≥2㎟ | ≥3㎟ | ≥4㎟ | ≥6㎟ | ≥8㎟ | ≥10㎟ | ≥12㎟ | ≥16㎟ |
AC220V  Input and Output Wire Configuration
| | | | | | | | | | |
| --- | --- | --- | --- | --- | --- | --- | --- | --- | --- |
|               MODEL   LINE | 500W 200VAC | 1000W 220VAC | 1500W 220VAC | 2000W 220VAC | 3000W 220VAC | 4000W 220VAC | 5000W 220VAC | 6000W 220VAC | 8000W 220VAC |
| L-IN | ≥0.5㎟ | ≥1㎟ | ≥1.5㎟ | ≥2㎟ | ≥3㎟ | ≥4㎟ | ≥5㎟ | ≥6㎟ | ≥10㎟ |
| N-IN | ≥0.5㎟ | ≥1㎟ | ≥1.5㎟ | ≥2㎟ | ≥3㎟ | ≥4㎟ | ≥5㎟ | ≥6㎟ | ≥10㎟ |
| Ground Wire | ≥0.5㎟ | ≥1㎟ | ≥1.5㎟ | ≥2㎟ | ≥3㎟ | ≥4㎟ | ≥5㎟ | ≥6㎟ | ≥10㎟ |
| L-OUT | ≥0.5㎟ | ≥1㎟ | ≥1.5㎟ | ≥2㎟ | ≥3㎟ | ≥4㎟ | ≥5㎟ | ≥6㎟ | ≥10㎟ |
| N-OUT | ≥0.5㎟ | ≥1㎟ | ≥1.5㎟ | ≥2㎟ | ≥3㎟ | ≥4㎟ | ≥5㎟ | ≥6㎟ | ≥10㎟ |
Model
500W
1000W
1500W
2000W
3000W
4000W
5000W
6000W
8000W
Rated Power
500W
1000W
1500W
2000W
3000W
4000W
5000W
6000W
8000W
Input
Voltage
AC165-275V  /   85-135V
Frequency
40-65HZ
Output
Voltage
220/230/240V(110/115/120V)Adjustable
Frequency
50HZ-60HZ Adjustable
Waveform
Pure Sine Wave
THD
≤3%
Efficiency
≥80%
Battery
Type
Optional
Rated Voltage
DC12V
DC24V
DC48V
Charging Current
0-30A Optional
Protection
Over Temperature / Over Load / Battery Discharge Voltage / Battery Over Voltage / AC Input High Voltage / Low Voltage Protection
Operating Mode
Normal, Energy Saving
Transfer Time
≤10ms
On Load Capacity
100%-120% 30s Protection, 125%-140% 15s Protection, ≥150% 5s Protection
Operating Range
Temp
0℃-50℃
Humidity
10%-90% (No Condensing)
Product advantages and product performance comparison
Package & Shipping
Batteries have high requirements for transportation.
For questions about sea transportation, air transportation and road transportation, please consult us.
Multifit Office-Our Company
HQ located in Beijing, China and founded in 2009 Our factory located in 3/F,JieSi Bldg.,6 Keji West Road,Hi-Tech Zone,Shantou,Guangdong,China.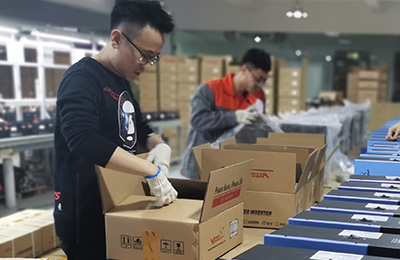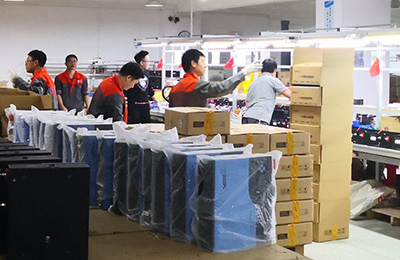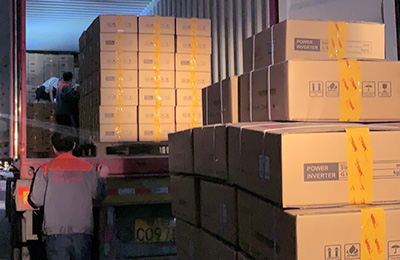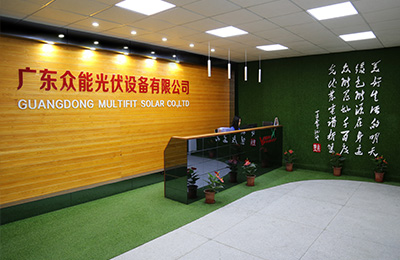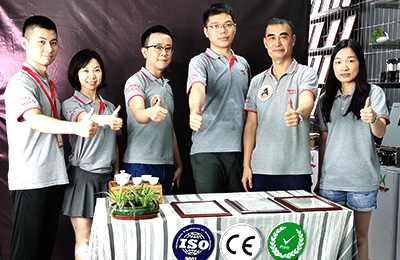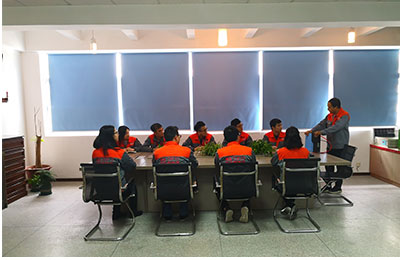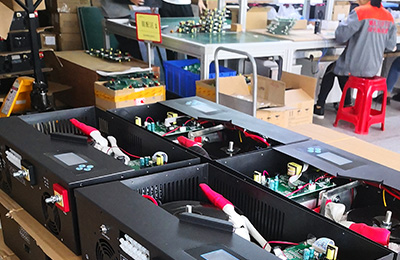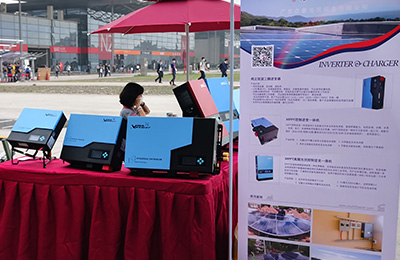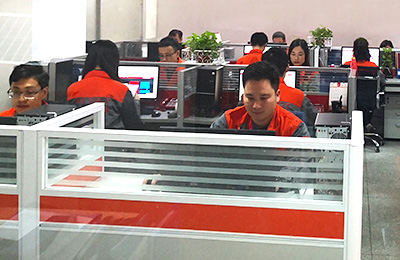 Multifit was founded in 2009...
 Guess what you want to know
Company Qualification
Our distributors have always trusted us, we guarantee quality, provide certificates, and smile service. His customers also like our products very much.

More features
Voltage and Frequency
Adjustable voltage and Frequency,Customers could set one from 110V/115V/120V ( 220V/230V/240V) could choose 50Hz or 60Hz
Remote control
Support RS232 data coomunication and remote controller (max 100meters)

Overview
Quick Details
Place of Origin:

Guangdong, China
Brand Name:

Vmaxpower
Model Number:

Inverter & Charger
Type:

Power frequency
Application:

Solar power stations, off-grid systems, home photovoltaic systems
Rated Power:

1000W
Certificate:

CE,ISO 9001,ISO 14001
Warranty:

2 Years
Output waveform:

Pure Sine Wave
Battery Rated Voltage:

12V
Frequency:

50/60Hz
Display:

Digital display
Color:

 Blue
Operation Temperature:

-0 to 50C